Durable, Playable, Unique Feel in Hand; Ceramic Gaming Dice
Welcome to Crit Hit Ceramics online store. Whether you are a retailer, looking for inventory, or an adventurer looking for unique dice for your games or collection, you will find everything you need here.
New and often one-of-a-kind dice sets.
Sorry, this product cannot be purchased.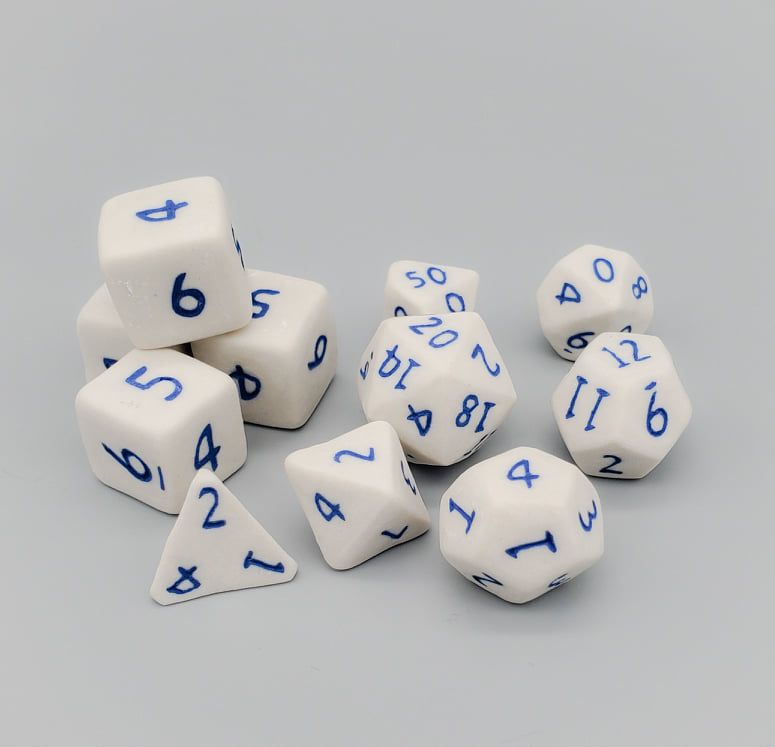 Click here to see current specials.
Sales and Must Classic Crits
Browse our dice in like groups; solid clay bodies, two different clays fused together, or dice we make in smaller production runs.
Follow us on Social Media.